Visits, Walks and Talks
Welcome to 2019, the start of a New Year!
We have just circulated our latest Newsletter, and many thanks to all those who contributed. This edition is as always packed with information and photographs on our recent activities and other happenings in the latter part of 2018. We now look forward to further exciting events in 2019.
Some of you may have already noticed from the Newsletter that Ed Bennis, our Chair, has indicated that he is willing to repeat a series of lectures that he gave to Cheshire Garden Trust members some years ago. Those who attended Ed's talk in Chester at the beginning of January will appreciate how extensive Ed's knowledge of garden design is. It is hoped that this forthcoming series of lectures will be arranged for autumn of 2019/ spring 2020. If you are interested in attending ? particularly as you unfortunately missed the first series- please do contact Jackie Cawte
jackiecawte@sky.com
as soon as possible. It is an opportunity not to be missed.
Following the talks in January and February, we conclude our current series with our March Annual Spring Lecture. The lecture will be on the topic of Ernest Wilson's adventurous travels in China at the turn of the 20thcentury, to be delivered by a very experienced horticulturist, Simon Gulliver. It sounds as if this event is one not to be missed. We are also pleased to return to Marthall, near Knutsford.
After Easter at the end of April when hopefully spring will have arrived and the weather will be warmer, we start our programme of spring and summer visits. Our first is a day visit to Birkenhead Park and Flaybrick Hill Cemetery. The Park dates back to 1847 and was designed by Joseph Paxton, the English gardener, architect and MP best known for designing the Crystal Palace. The nearby Cemetery was designed by Edward Kemp, a landscape architect again of high standing in the mid Victorian era. Sounds interesting?!
Our AGM this year in mid May promises to be quite special. We are so pleased to have arranged its location at Trafford Hall, outside Chester (
please note
!). This beautifully proportioned Georgian hall built in 1756 is now used for conferences and as a wedding venue. The gardens, restored in the 1990s by volunteers, are now in the capable hands of Crispin Spencer, our membership secretary. Should be good!
So, some exciting events ahead! And as we always say, do book early to avoid disappointment.
All best wishes from the Events Team
events@cheshire-gardens-trust.org.uk
www.cheshire-gardens-trust.org.uk/
Saturday 23rd March, 10.30 for 11am

Annual Spring Lecture: Ernest Wilson Plant Hunter, Lecture by Simon Gulliver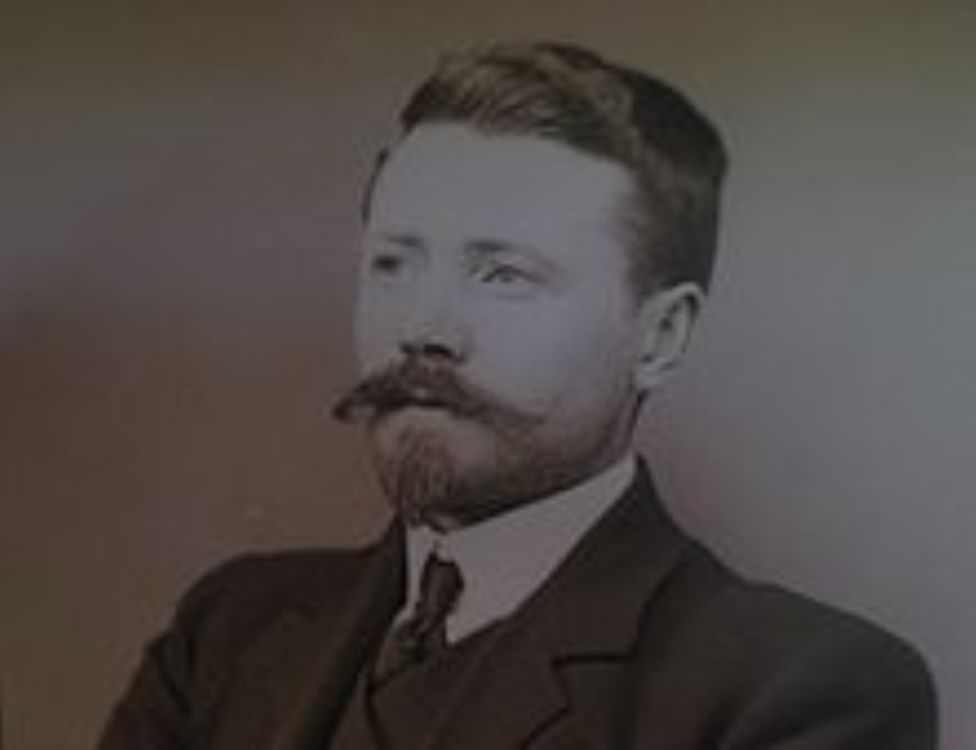 The Hall at Marthall, Sandlebridge Lane, Marthall, Knutsford, WA16 7SB
Simon Gulliver is an experienced horticulturist and speaker who is currently a garden consultant for the National Trust, advising on the development of over thirty gardens in Lancashire, Cheshire and the Midlands. He previously spent ten years at Birmingham Botanical Gardens where he became manager of the plant collections. His wide range of interests includes garden history and plant hunters. Having spoken to other Garden Trust groups, he is looking forward to delivering our spring lecture.
Ernest 'Chinese' Wilson was a gardener, botanist and plant hunter and Simon will tell us about Wilson's adventures in China and other places at the turn of the 20thcentury. Wilson received awards for his work as he introduced a vast number of plants from his travels, many of which we have in our gardens today.
Download PDF booking form
Tuesday 30th April, 10.00 am for 10.30 am

A Day Visit to Birkenhead Park and Flaybrick Hill Cemetery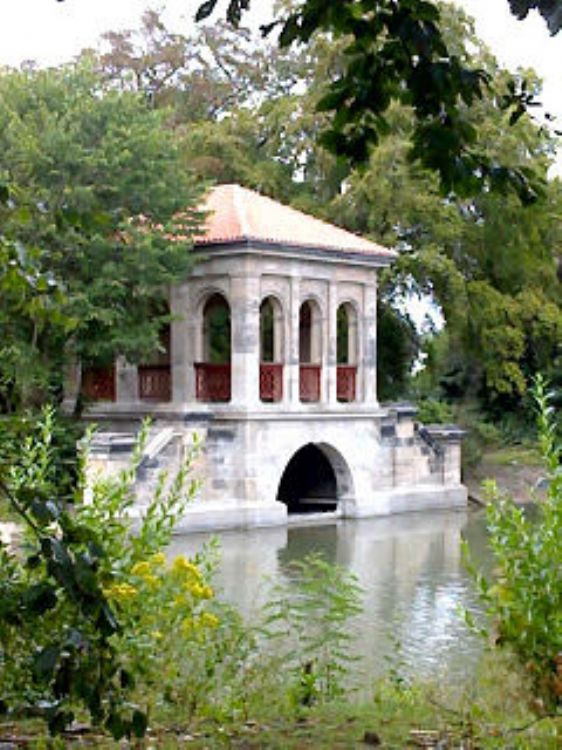 Birkenhead Park, Park Drive, Birkenhead, Wirral, Merseyside CH41 4HY
A guided morning walk around the Park lasting approximately two hours will be led by Simon Sim, Wirral MBC Park Ranger.
The Park was designed by Joseph Paxton in the 1840's and the work supervised by Edward Kemp. The public funded park was officially opened on the 5
th
April,1847 and became the forerunner of the parks movement both here in Britain and the World.
The layout is serpentine, with a lake and island; the spoil from the lake was used to create mounds which were planted with trees and especially confers. Wide open grassed areas with a network of winding pathways running from lodges situated at the various entrance points ensured that the park was a success from the start. This well used and famous park was refurbished with the aid of a £11 million Heritage Lottery Grant in 2004-2006.
Lunch (not included in the price) will be at around 1pm, followed by an optional visit to Flaybrick Cemetery. The day will conclude between 2.30pm and 3.00pm.
After lunch, if you so wish, you may make a further optional visit to the nearby Flaybrick Hill Cemetery, (known as Flaybrick Memorial Gardens), Tollemache Road, Birkenhead, CH41 ODG. The cemetery was designed by Edward Kemp with its interesting collection of mature specimen trees and over 200 Commonwealth War Graves.
Please note that this day will involve at least two hours walking: suitable footwear and appropriate clothing is advisable.

Download PDF booking form
Thursday 16th May, 6pm buffet, 7pm AGM

Cheshire Gardens Trust AGM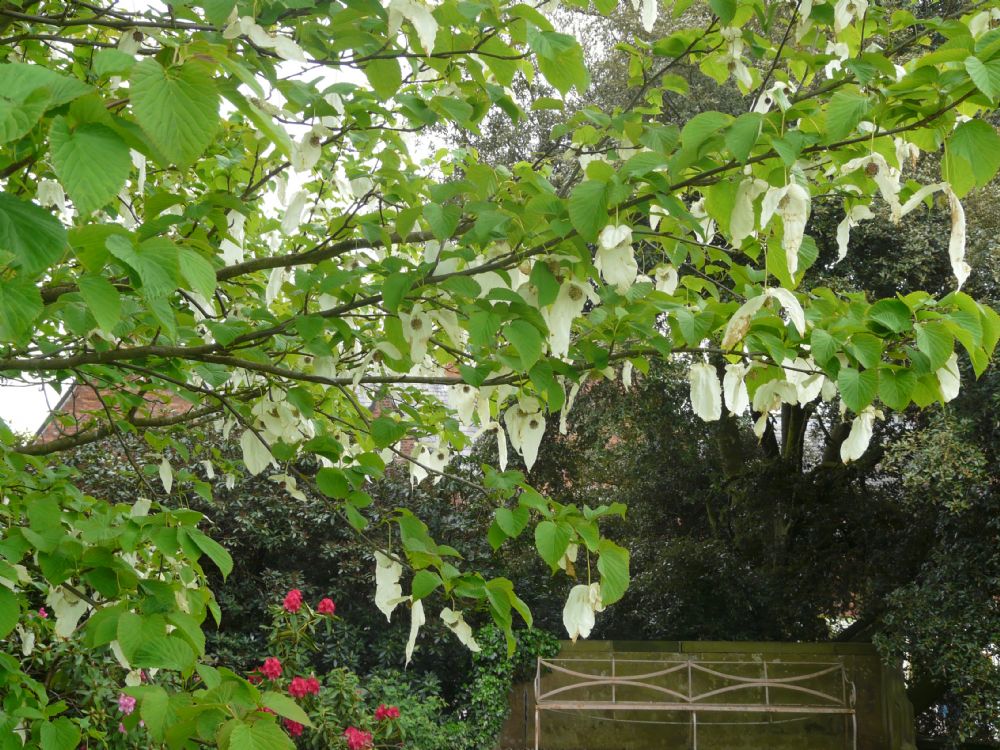 Trafford Hall, Ince Lane, Wimbolds Trafford, Chester, CH2 4JP
5pm registration and optional tour of grounds and hall, 6pm buffet, 7pm talk on National Communities Resource Centre, 7.20 pm AGM, 8pm finish
This year's venue for the AGM is Trafford Hall, a beautifully proportioned Georgian hall built in 1756. In 1991 it was taken over by the National Communities Resource Centre. Their mission is to close the inequality gap that exists in communities across the UK by providing training, support and resources for people living in the lowest income neighbourhoods. The Georgian Hall itself is used for administration, conferences, weddings and providing meals, while eco-chalets in the grounds are used for conferences, weddings and accommodation.
The garden was restored, mainly by volunteers in the early 1990s, but is now in the hands of Crispin Spencer, our membership secretary.
At the back of the hall is a wide lawn with specimen trees, particularly 2 Blue Atlas Cedars. The lawn has recently been cleared of a lot of scrub, drained and reseeded. Beyond is a fairly extensive woodland area, which again has been cleared. There are swathes of bluebells in spring (it is also open for NGS in February when the snowdrops are out).
There are remnants of an old walled garden and a sunken arts and crafts garden. Beyond is a small memorial garden to Brian Abel-Smith, professor of social policy, who helped found Trafford Hall. This leads to a small orchard with low growing apple trees, the eco-chalets and the kitchen garden.
There will be an opportunity to tour the grounds and hall and hear about this fascinating organisation. John Edmonson's horticultural books will also be on display, as well as information about CGT activities.
Cost:N.B. Although the AGM is free, the buffet meal must be booked at the cost of £14 for members/£16 for non-members.
Download PDF booking form
Download PDF